Al Zaytouna
906 Christian St, Philadelphia, PA 19147
Order now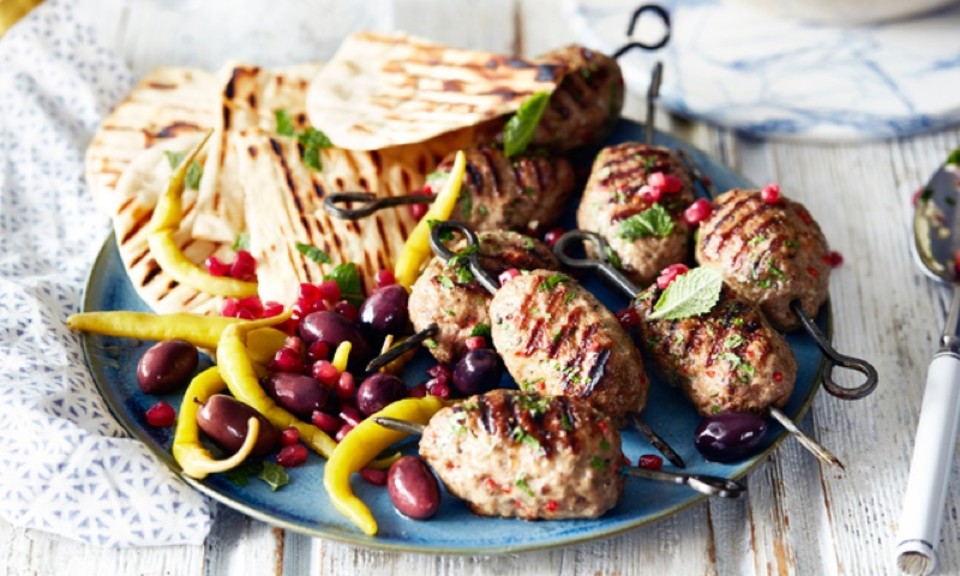 Latoya
first time ordering & I am VERY pleased. I had the shrimp salad (add feta cheese). It's hard ordering salad from places because the chances of the lettuce being wilted is HIGH. let me tell you- the salad was AMAZING. shrimp was seasoned perfectly. the dressing had the perfect blend of acidity & pepper. It may not seem like a big deal- it's "just a salad," but I can tell the rest of the food is good just off of the salad itself. will DEFINITELY be ordering again. I don't normally even write reviews, but I was that pleased with my order.
M
Always on time, always fresh, always flavorful...every time we've ordered. This time we had a large order for delivery. It was not disappointing. The baba is the best. Such a deep roasted flavor explosion of creamy not to tart eggplant. This is what my moms baba tastes like. The pita is fresh and warm and oh so good. The chicken has just the right amount of seasoning. They even have vegan options gallore. This is a place we will continue to eat at and order from for a long time to come.
Nynoshka
Theres never been a time that i got their food that i wasnt completely satisfied. I did a delivery order for the first time and the presentation was even amazing! The food is so in tact and beautiful and delivered hot.
Obviously all their food tastes delicious. I get the kofta kebab entree. The hummus here is the best Ive ever had in my life; the hummus here beats any hummus anywhere else, hands down.
Kelly
So happy I found this place! I had it for the first time the night before I left for Mexico and thought about it the entire trip! Of course the very first night I got home I ordered it again and was definitely not disappointed. Its my new favorite Mediterranean delivery place :)
Great portion sizes and amazing tasting food overall. The delivery is always on time, too.
Liz
Food is spot on, to-die for. Legit, fresh, would eat it every day if I could. You can taste the freshness of their hummus right away, you know they are slow cooking their beans. The lamb was tender and juicy and the sandwhich was jammed with meat and veggies. Super high fiber and protein and healthy. Epitome of Mediterranean food.
Al
Food was excellent. We got the chicken kabob and the chicken schwarma. The hummus was tasty without being overly heavy, and probably most telling was how fresh the salad ingredients were. Delivery was slightly long but we live a bit far from them. Still happy to have found this place.
Jeffrey
This place is great. For Mediterranean food, everything was fresh and top notch. So far we've tried the chicken kabob, grape leaves, salmon salad, and chicken shawerma sandwich. Very reasonable prices as well.
Bela
They delivered the wrong order first - to their credit, they called when they realised the mistake and brought out the correct order in no time. Food was delicious.
Christina
It's SOOOOOOO good. Everything is so fresh and has incredible flavor. I love their healthy but delicious options.
Adam
Excellent lamb kabobs with delicious yellow rice. Food arrived much more quickly than I expected.
About us
Dinner, Healthy, Lunch Specials, Mediterranean, Middle Eastern, Salads, Sandwiches
Today

Delivery: 11:00 AM - 10:00 PM

Takeout: 11:00 AM - 10:00 PM

Delivery

Monday:

11:00 AM - 10:00 PM

Tuesday:

11:00 AM - 10:00 PM

Wednesday:

11:00 AM - 10:00 PM

Thursday:

11:00 AM - 10:00 PM

Friday:

11:00 AM - 11:00 PM

Saturday:

11:00 AM - 11:00 PM

Sunday:

11:00 AM - 10:00 PM

Takeout

Monday:

11:00 AM - 10:00 PM

Tuesday:

11:00 AM - 10:00 PM

Wednesday:

11:00 AM - 10:00 PM

Thursday:

11:00 AM - 10:00 PM

Friday:

11:00 AM - 11:00 PM

Saturday:

11:00 AM - 11:00 PM

Sunday:

11:00 AM - 10:00 PM
Is an Eastern Mediterranean restaurant officially opened for business on May 26, 211. Al Zaytouna ("the olive tree") is open seven days a week. Sunday through Thursday from 1. am. To 1p. M and Friday-Saturday. 1am. To 11pm You can find in the menu falafel, shawarma kofta, kebab, hummus and baba ghannouj. In the upcoming days we are going to add a few other Tunisian plates specialties such as couscous.